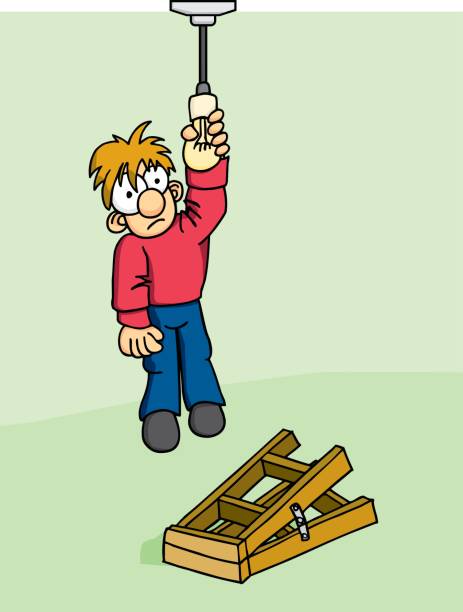 Murphy's Law Strikes Again! (Or, Let 'er Rip!)
James R. Aist
"Anything that can go wrong, will go wrong." – Murphy
Most of us are all too familiar with the manifestation of Murphy's Law in our lives. I am no exception. Thankfully, this law usually manifests in relatively minor, private situations where little or no embarrassment results. But, that is not always the case, as this all-too-true short story will amply demonstrate.
It was the summer of 1965, and I was an undergraduate at the University of Arkansas, Fayetteville. Beautiful Lake Wedington was a short drive from campus, and it was there that the Department of Plant Pathology, where I had worked part time for more than a year, was having its annual picnic on Saturday afternoon. Most everyone there would know me.
I was bashful around girls growing up and had only dated once by the time I entered college, but I wanted to. Somehow, I found enough courage to invite a new girl in the Department to go with me to the picnic. I would pick her up in my 1955 Chevy, a two-tone, white-over butter-yellow Belaire with a forest green interior; she was a beaut! I would rent a canoe on the premises, and we would enjoy a short boat ride before the picnic began. Well, she accepted, and I was psyched! I mean, what could possibly go wrong?
It was a beautiful, warm and sunny summer day, just right for a boat ride and picnic. I was decked out in a T-shirt and tight-fitting shorts, perfect for the occasion, I reckoned. As we approached the picnic area, we could see that there was a large turnout. We parked the car, and I headed straight for the canoes and picked out a good one. Now, I was more than a little ill-at-ease at this point, because I had not actually paddled a canoe before, and because I really wanted to make a good impression on this new girl. It felt like the whole crowd was watching as I held one end of the canoe steady so she could climb aboard and take her seat at the far end of the canoe, facing me; so far, so good. Now it was my turn, and I climbed clumsily into the canoe, barely managing to avoid tipping the canoe over. But, as I was cautiously taking a seat directly facing her, I heard it: an audible "rrrrrRRIP" coming from the direction of my crotch area. I had heard that dreaded sound before, so I new immediately that the unthinkable had happened. I looked down to see how bad it was, and it was really bad:  there was a 6-inch tear in the crotch of my shorts, and there were my "tidy whities" peeking out, in full view of the girl I so wanted to make a good impression on! I was instantly embarrassed beyond comprehension and sat there motionless for a moment. In rapid succession I asked myself, "What can I do, what can I say, who else is watching?" Well, it quickly dawned on me that there was only one way to make the best of this bad situation. So, I put my knees together and paddled us back to the shore. We got out of the canoe, walked directly to the car, and drove to my apartment, where I changed my shorts. Then, we drove back to the lake and re-joined the picnic, as if nothing noteworthy had happened.
Now, I don't know if anyone else at the picnic had actually seen my "display" during all this, but, thankfully, no one said anything if they did. And my date was very kind and understanding on her part, being quick to express an eagerness to just put it behind us and move on. We actually enjoyed the picnic, and she went out with me again later. One thing I can say for sure is, I did manage to make quite an impression on her that beautiful, sunny afternoon, albeit far different from what I had in mind!
And I suppose Murphy was standing somewhere in the middle of the crowd, shaking his head and trying to hold back a giggle or two. He must have known something was going to go wrong, and of course, it did. Thanks a lot, pal!
(To read more of my short stories, click HERE)