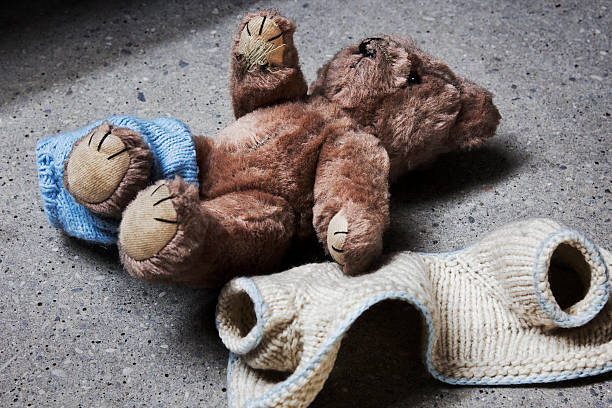 How Pedophiles Are Using the "Gay Agenda"
James R. Aist
"Because iniquity will abound, the love of many will grow cold." (Matthew 24:12)
Introduction
Before I delve into the subject matter of this very sensitive and controversial issue, I want to make a few relevant, clarifying points. First, the vast majority of both homosexual and heterosexual people are not child molesters; thus, one cannot identify a child molester solely on the basis of their sexual orientation. Second, while it is true that male heterosexual pedophiles account for most cases of child molestation, this is due solely to the fact that male heterosexuals outnumber male homosexuals by as much as 67 to 1. And third, the vast majority of child molestations are perpetrated by males, not females.
Pedophilia is an integral and valued component of the homosexual movement
Baldwin (2002) and Sprigg and Dailey (2004) have documented extensively this component of the homosexual movement. The practice and celebration of consensual sexual involvement of adult homosexual men with young male teens and boys has a history dating back to ancient times. In modern times, this practice is largely represented in America by an organization called the North American Man-Boy Love Association (NAMBLA). This group openly and proudly practices, and lobbies for acceptance of, pedophilia, claiming that they are doing their under-age victims a favor by having sex with them. There are two other large concentrations of active pedophilia in America that should be mentioned in this context: the Roman Catholic Church (click HERE) and the growing business of human sex trafficking (click HERE). Pedophilia is a major, scandalous, and devastating moral failure in American society today.
In the USA, the legal age of sexual consent is determined at the state level, with all states presently falling in the 16-18 year range. However, world-wide the legal age of consent for sexual relations varies from less than 12 years of age to about 21 years of age, with 13-18 being most common. There is no reason to assume, in view of the prevalence of liberal attitudes regarding sexual morality in America, that our own legal age of consent will not be conformed to that of other, more lenient countries, in the near future. In fact, NAMBLA lobbies for the repeal of all age-of-consent laws in the USA, hoping that some day they can have their way sexually with male children of any age without fear of legal consequences. While NAMBLA is an embarrassment to many in the homosexual community, it appears that, as a whole, the homosexual community is doing more to embrace them than to marginalize them. And their presence is a real, substantial and integral part of the homosexual movement in America, as adult-youth sex is viewed and promoted by many in the homosexual community as an important, and valued, aspect of gay culture (Dailey, T). This is an undeniable manifestation of yet another link between homosexuality and pedophilia, this link being of a more cultural nature and having an extensive historical witness. To read about other links between homosexuality and pedophilia, click HERE.
Pedophiles are using the "gay agenda" to gain access to your children and grandchildren!
Since the U. S. Supreme Court declared recently that so-called "gay marriage" is legal in all 50 states, pedophiles have become increasingly emboldened and committed to having pedophilia accepted as merely another "sexual orientation." And, to be brutally honest, they are technically correct about this…in part: pedophiles, by definition, do have a sexual preference for children, but this sexual orientation crosses a line that other sexual orientations do not. This line is "consensual sex." Having sex with children, whether homosexual or heterosexual, has been legally taboo in the United States for generations, because children are not considered to be mature, adequately informed, and responsible enough to consent to it. And rightly so.
Now the gay agenda, using a propaganda campaign based primarily on lies, myths and hoaxes (click HERE), has managed to make homosexuality socially acceptable and "gay marriage" legal in the United states. But the most ominous threat of the "gay agenda" lies in their campaign to get "sexual orientation" classified as a legally protected characteristic (along with age, race, religion etc.). Insofar as they are successful in this aspect of their agenda, "sexual orientation" cannot be used to discriminate against an individual under penalty of law. Current efforts (i.e., the so-called Equality Act) by homosexual activists and their heterosexual cohorts are aimed at instituting such laws without any exceptions (e.g., for religious institutions and Christian business owners).
So now the stage is set for pedophiles to attach themselves to the "gay agenda" bandwagon to achieve their "pedophile agenda." Insofar as the "gay agenda" gets "sexual orientation" classified as a legally protected characteristic, the "pedophile sexual orientation" also cannot be used to discriminate against an individual under penalty of law, because it too is, after, all, a "sexual orientation!" Their end game is to gain for the pedophile sexual orientation the same preferential treatment that is presently given to the homosexual sexual orientation. That would include legalization of pedophilia and marriage to minors. Of course, to fully establish and implement this agenda, the pedophiles would merely have to get our legal "age of consent" either reduced or eliminated altogether. This would make their sexual relations with minors legal, and they would then be free to prey on your minor children and grandchildren without either parental consent or penalty of law! And there it is, folks.
Moving forward, then, the critical issue will be whether or not pedophilia will be an exception to the inclusion of "sexual orientation" as a legally protected trait. Personally, I believe it should be an exception, but in a country where it is legal to deprive babies in the womb of any protection of their right to live, can we assume that the right of born children to protection from pedophiles will be sustained? In California, there is already a move to provide legal protection for pedophiles (click HERE)! Unless we rise up against this diabolical scheme, it will surely prevail. It is time for fervent prayer and well-informed voting, my friends!
References
Baldwin, S. 2002. Child molestation and the homosexual movement. Regent University Law Review 14:267-282. (click HERE)
Dailey, T. Homosexuality and Child Sexual Abuse. (click HERE)
Sprigg, P. and T. Dailey. 2004. Google Books. Getting It Straight: What the Research Shows about Homosexuality. Chapter 6. Is There a Link Between Homosexuality and Child Sexual Abuse? Pages 121-142.
(To read more of my articles on homosexuality, click HERE)